Please fill out the form and our representative will contact you shortly
Benefits
Sign Up before Christmas and enjoy exclusive holiday deals on devices, plans, and more. Available for a limited time only!
Switch & get:
- Data Cyaan Done
- Cyaan Done local calls
- Cyaan Done text messages
- More entertainment on your favourite apps.
How it works
Your old phone will work during the transfer process which usually take 24-48 hours, while landline numbers can take 2-3 business days.
Quick Tips for Smooth transition
Don't cancel your current service before switching to Digicel. Have your current bill ready.
Double-check your contract with your current provider for any contract obligations you may have, like an early termination fee.
Have an alternate contact number for emergencies just in case your transfer takes longer than anticipated.
No credit loans should be attached to the number when attempting to switch network. If there is a loan attached it has to be cleared prior to switching network.
The number you would like to switch should not have been ported less than 90 days ago.
Thank You For Your Request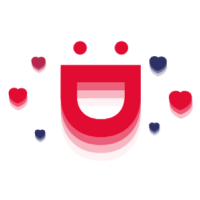 Your request has been received and you will be contacted by a member of our team, within 48 hours to complete this process.